May 27, 2021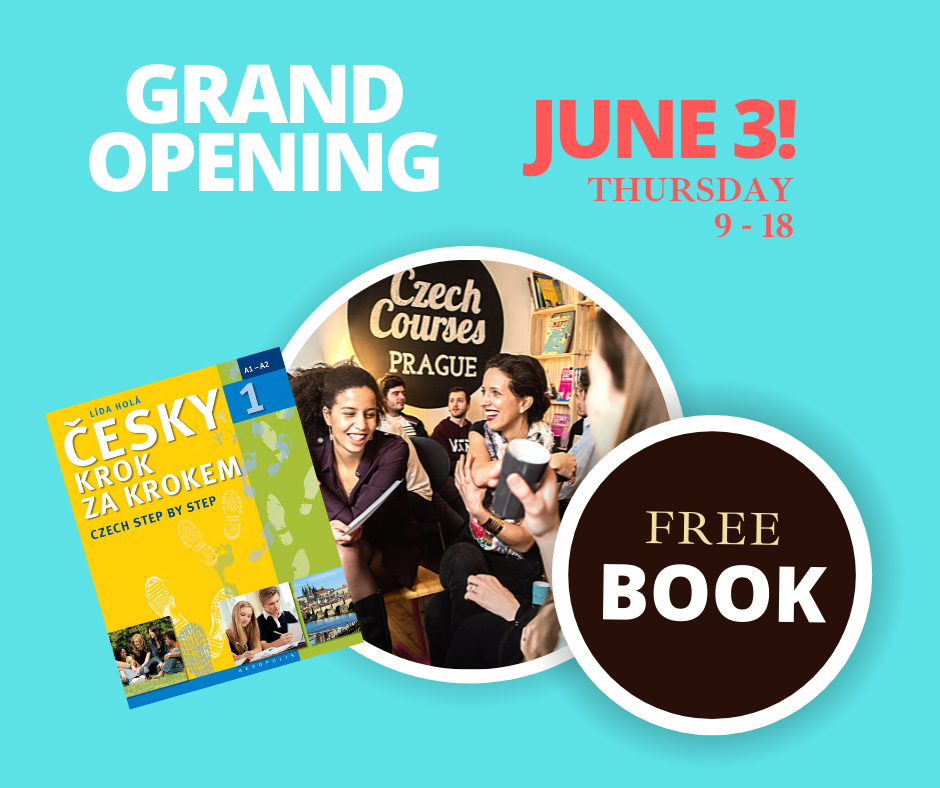 We are happy to announce that from Thursday, JUNE 3, both INDIVIDUAL and GROUP classes may run IN-CLASS again at the Czech Courses Prague CLASSROOMS! And we give out presents!
On our GRAND OPENING DAY on JUNE 3 between 9:00 - 18:00, for every course booked PERSONALLY at the Czech Courses office at Vinohradská 18, you will get a FREE Step by Step textbook worth 600 CZK! And a home baked bábovka & coffee, of course!
---
Want to join us?
Check out our NEW COURSES.
Book now, or come personally on June 3 to claim your FREE BOOK!
Already studying with us?
Your tutor will contact you directly with all the information needed this week.
Would you like to meet us?
In June, we´re back in the office. Meet us Monday - Friday, 9:30 - 13:30. You can still book a FREE ZOOM consultation, if you wish.
We are looking forward to seeing you at the school again!
The Czech Courses Prague Team