July 1, 2023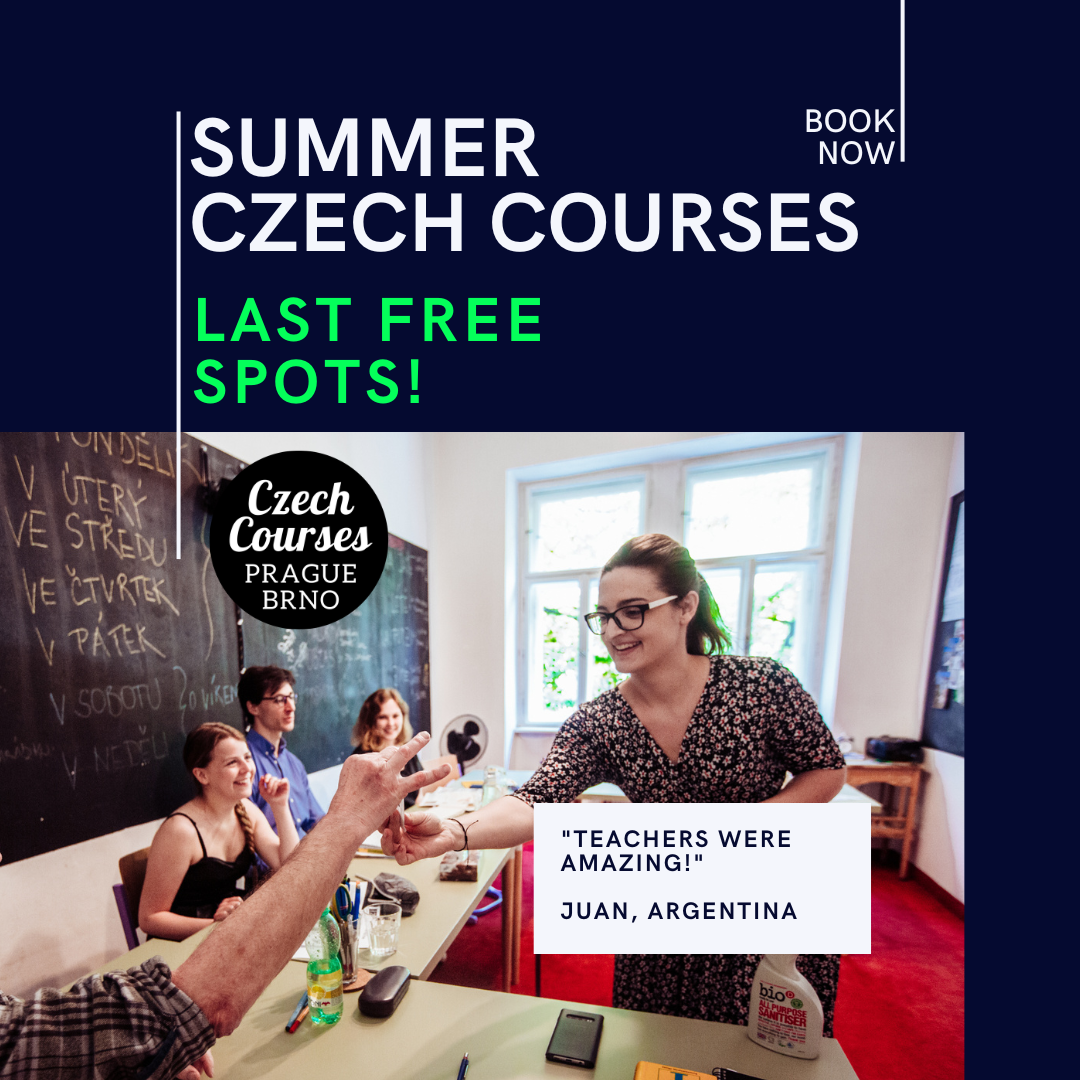 Whether you're a beginner or an advanced learner, our immersive INTENSIVE SUMMER CZECH COURSES are designed to help you make significant progress in just a few weeks.
With limited spots remaining, now is the best time to secure your place and set yourself up for a language-filled summer you'll never forget!

---
Personalized Approach, Small Groups

At Czech Courses, we prioritize the individual needs and goals of our students. With small class sizes, you'll enjoy a personalized approach and benefit from one-on-one attention from our experienced instructors.
Whether you're a beginner starting from scratch or an advanced learner aiming to refine your skills, our dedicated teachers will guide you every step of the way. Our supportive environment fosters confidence and growth, allowing you to thrive and make remarkable progress in your Czech language proficiency.

Fun-Filled Intensive Czech Courses

Get ready to make leaps and bounds in your Czech language skills during our INTENSIVE SUMMER CZECH COURSES. Whether you choose to study for two weeks or go all in for eight weeks, we promise an exhilarating and transformative learning experience.
From Monday to Friday, prepare yourself for an immersive linguistic journey filled with engaging lessons, interactive activities, and real-world applications. Our goal is to make your language-learning experience both educational and entertaining, ensuring that you not only learn but also have a blast in the process.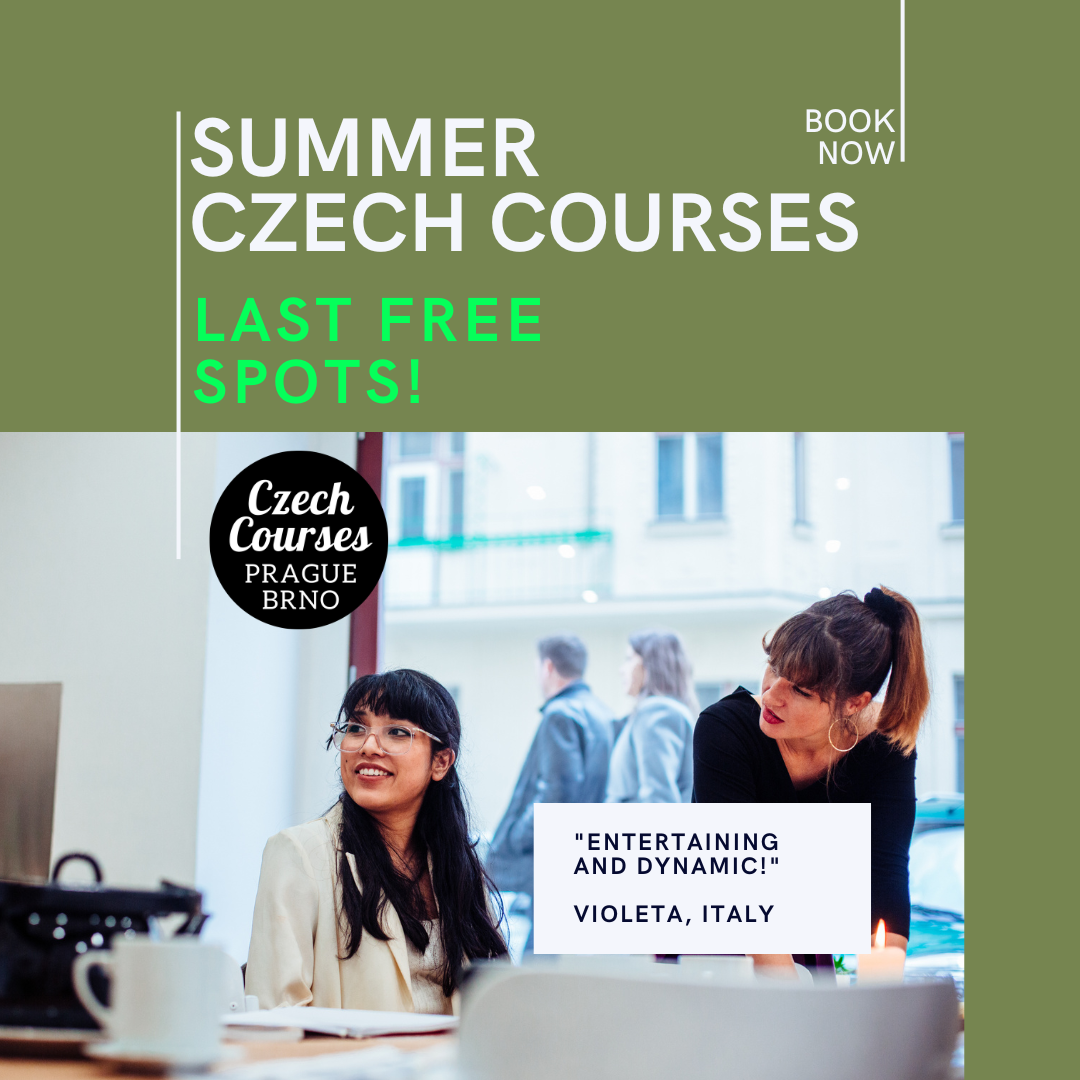 Dive into an Immersive Learning Experience

Our intensive Czech courses are not just about textbooks and grammar exercises. They are crafted to offer a well-rounded curriculum, combining interactive activities, engaging conversations, and cultural experiences. By actively using the language in real-life situations, you'll develop your communication skills with confidence and ease.

Flexibility and Time Commitment
We understand that everyone's schedule is unique, which is why we offer flexible course options ranging from 2 to 8 weeks (or more). Whether you're seeking a short burst of language study or a more immersive experience, we have the perfect program to suit your needs.
With Czech courses running Monday to Friday, you'll have weekends free to explore the vibrant city of Prague and create lasting memories with fellow language enthusiasts.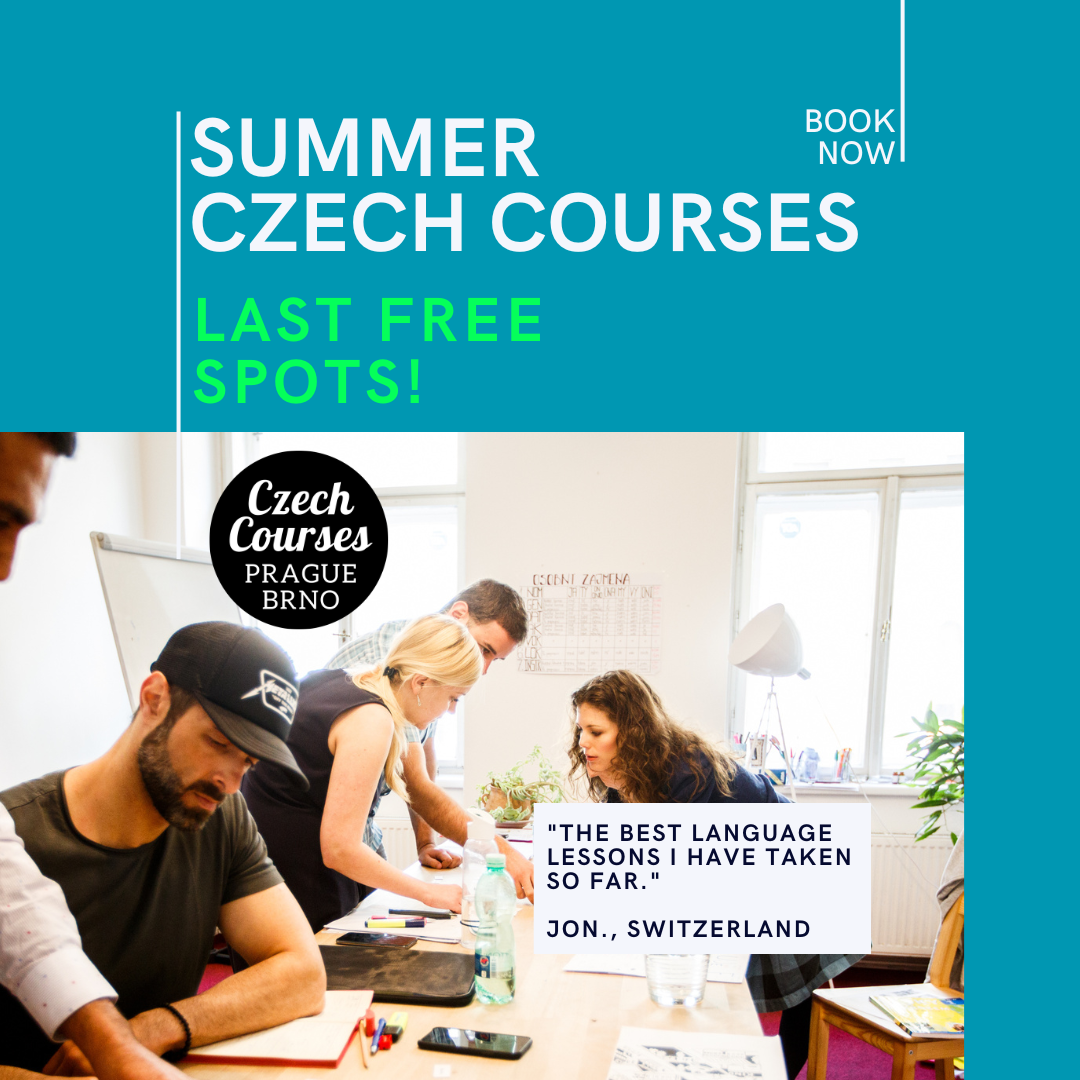 Connect with an International Community
Enrolling in our summer Czech courses not only provides you with a unique language-learning experience but also offers the opportunity to connect with a diverse and supportive community of fellow students. Expand your network, make lifelong friendships, and create memories as you navigate the language-learning journey together. The classroom becomes a space for collaboration, cultural exchange, and a shared passion for the Czech language and culture.

Two Beautiful Locations in Vinohrady and Letná
Immerse yourself in the language-learning journey amidst the vibrant charm of two of Prague's most captivating neighborhoods: Vinohrady and Letná. These stunning locations serve as the ideal setting for your Czech language adventure. Step beyond the classroom and fully embrace the language as you practice your newfound skills with locals, surrounded by the enchanting atmosphere of Vinohrady and Letná.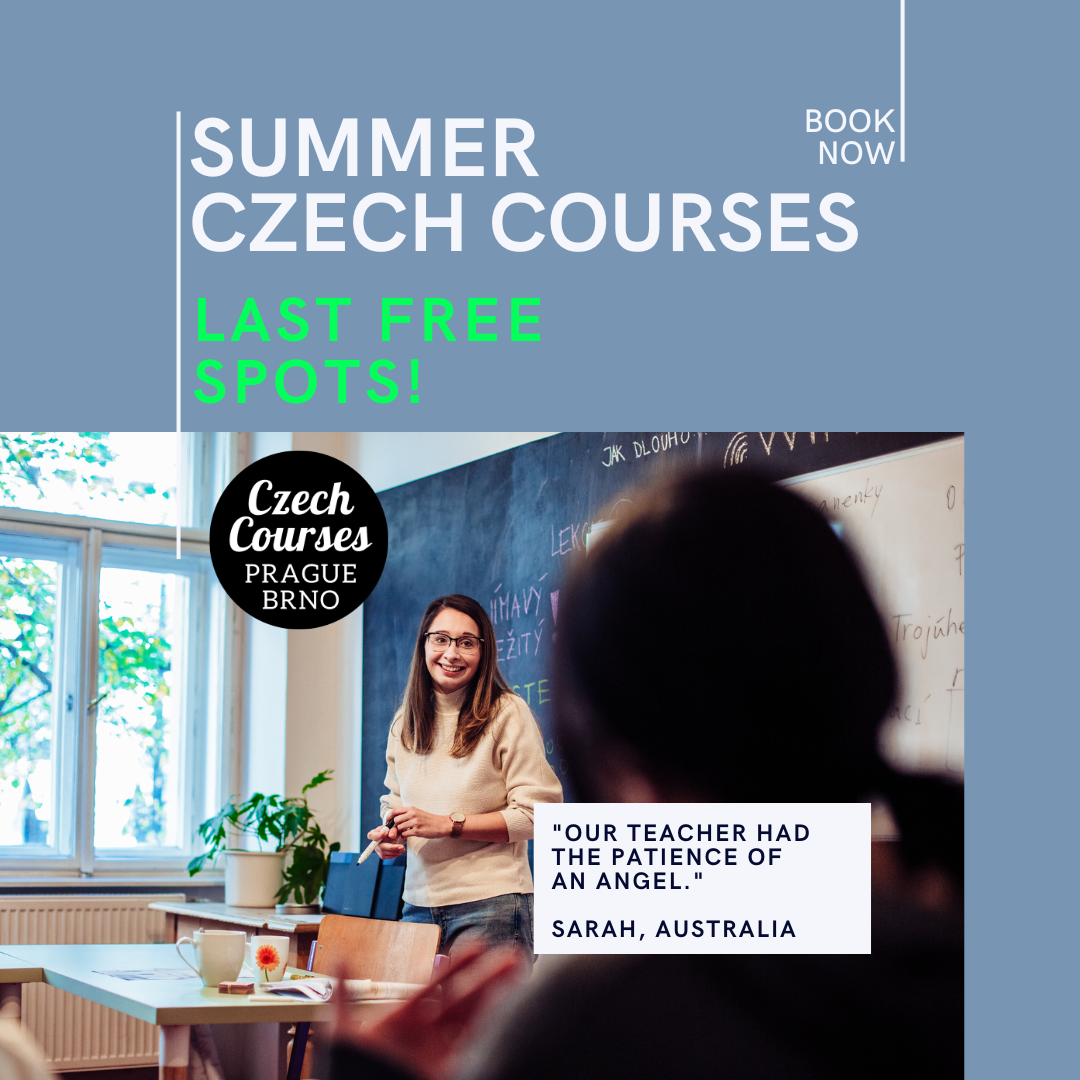 What do our students say?
⭐️⭐️⭐️⭐️⭐️ Thomas E.
"A great language school with a relaxed atmosphere! You are challenged, but the fun of learning Czech remains the primary focus. The structures of Czech Courses are also very flexible: you can always attend a course just to try if you would fit, and then decide whether you want to join or another level is better suited."
⭐️⭐️⭐️⭐️⭐️ Jessica S.
"The course is great, I learnt a lot more than I thought that I would in a beginner course and Anička has really creative methods to help you to practise grammar, verbs and vocabulary so that you remember what you learn. I really recommend."
⭐️⭐️⭐️⭐️⭐️ Leonardo F.
"I attended the school every day for roughly 3 months, and I looked forward to every class.My knowledge of the language increased in a way that seemed impossible at the beginning, when a Czech-written text looked like an appalling jam of random consonants."
Start now
With the last available spots in our highly sought-after Intensive Summer Czech Courses, you have a chance to immerse yourself in the beauty of the Czech language and culture.
Don't miss out on this opportunity to accelerate your progress, connect with a vibrant community of learners, and explore the captivating neighborhoods of Prague. Seize the moment and secure your place today, as these spots won't last long.
Join us for an extraordinary summer of language exploration and personal growth!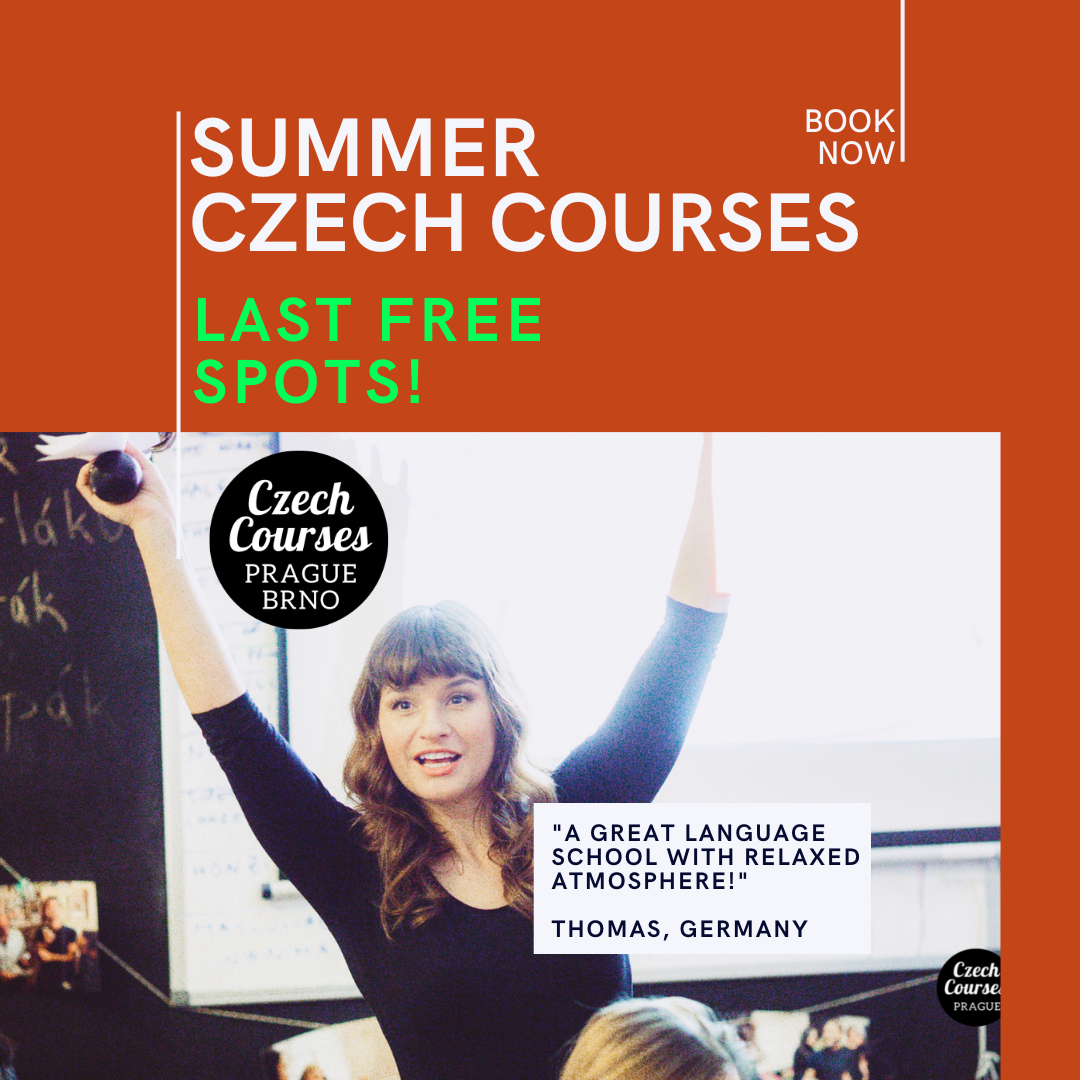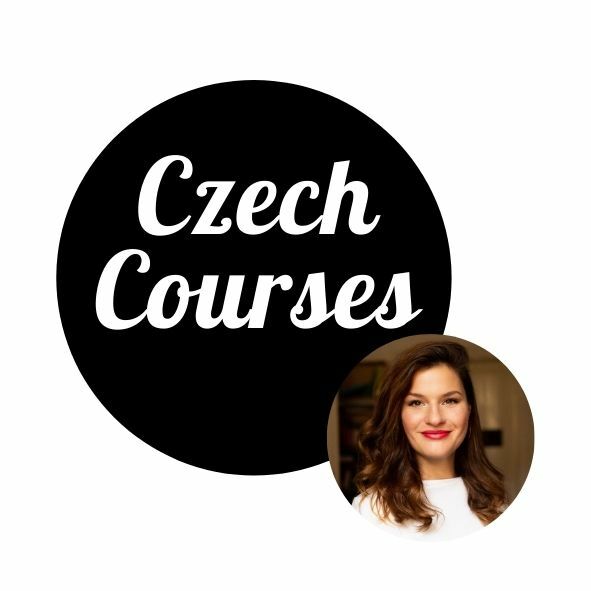 Marie
Czech Courses founder & director