March 21, 2017
The first day of spring sees the Czech Courses website completely redesigned! It is fast, responsive and easy to navigate. Do you remember what our home page looked like back in 2011?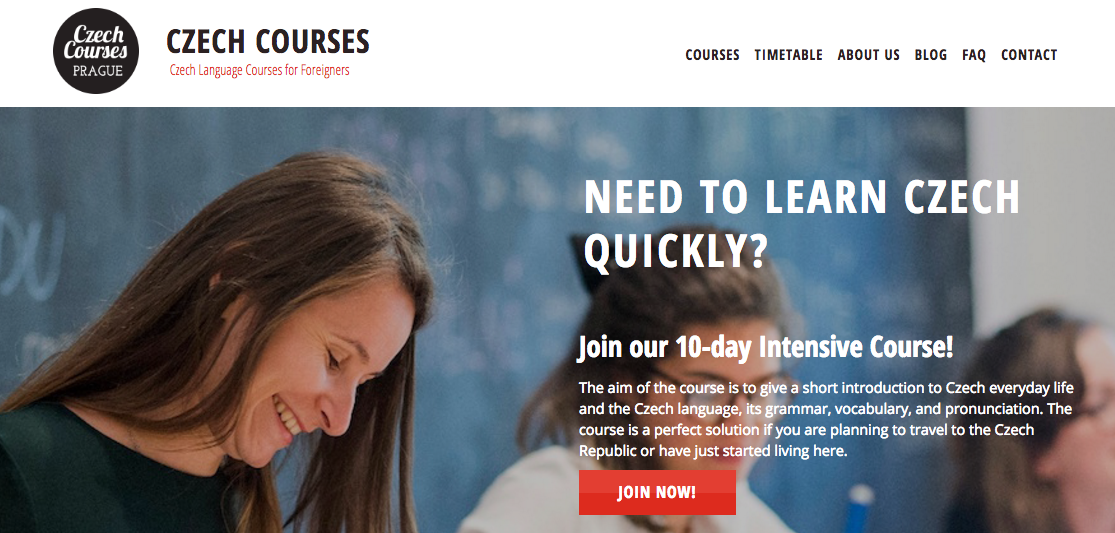 ---
Czech Courses website back in 2011. :)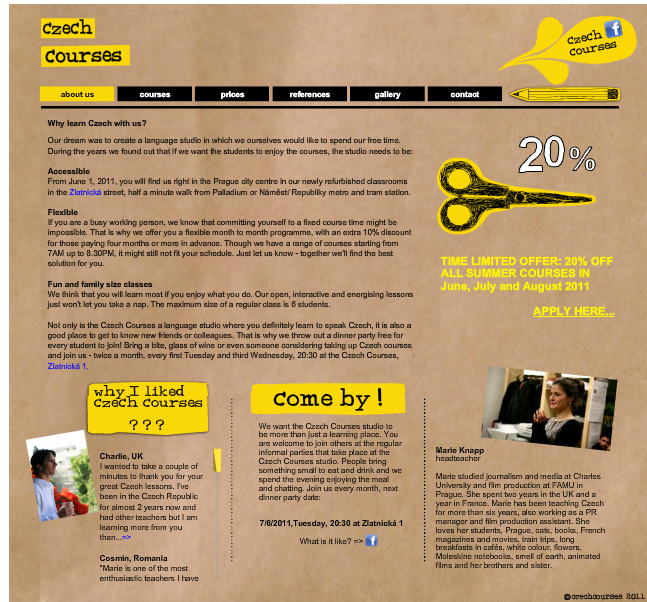 Let's check the new one at CzechCourses.cz. We'll be happy if you have any comments or suggestion to share with us to improve our website even more. Thanks!